Meet Gretchen
Gretchen Wisehart is a lifelong Democrat and mother who will bring unrivaled experience to Pennsylvania's 154th House District — experience we need to make real change.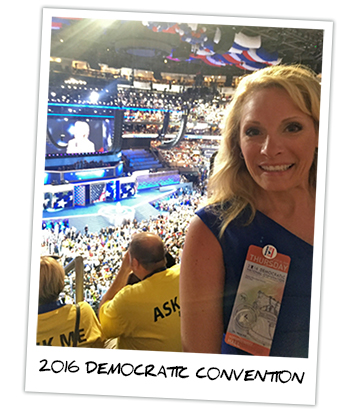 As an attorney, Gretchen brings decades of experience in state and local government providing public finance counsel to municipalities, school districts, hospitals, and cultural institutions. From her service to the Commonwealth as Chief Counsel to the Department of Revenue, she brings strong legislative and budget skills. She is an honors graduate of the University of Pennsylvania and Villanova Law School and has clerked in the United States District Court for the Eastern District of Pennsylvania, the Third Circuit Court of Appeals, and for Senator Patrick Leahy on the US Senate Judiciary Committee.
As an advocate, Gretchen fights for our neighbors on the Cheltenham Township Economic Development Task Force and Human Rights Commission, and has decades of volunteerism on Democratic campaigns and to protect the integrity of the electoral process. She is also a consistent volunteer at the polls and serves as a Judge of Election for her voting precinct (Cheltenham 6-1).
Learn more about Gretchen here
It's time for new, qualified leadership for District 154. Gretchen is most prepared to be that leader, and will fight for all residents as our next State Representative.